Source: Daigensui (US forums)
Just an interesting tidbit of information, that came from Daigensui from US forums. It concerns the Sacred Valley map. The map is called like that in all the laguages I think – except in Korean.
In Korean WoT, the map is called "단장의 능선" – which means "Heartbreak Ridge". The Heartbreak Ridge is the spot where one quite bloody battle of the Korean War took place. The place itself looks like this:
"A" is the spot where the actual battle took place, but the big valley east of it is what concerns us. It's known as the "Punchbowl" and you can check it out by yourself here on Googlemaps.
As you can see, the Punchbowl size, shape and structure does kinda resemble the Sacred Valley map: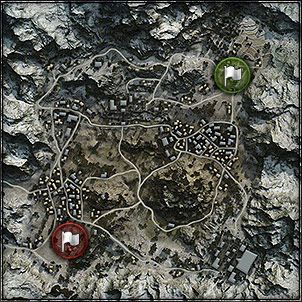 Not essentially a groundbreaking fact, but interesting nonetheless :)