Author: Zarax
Hello everyone, this is a very simple guide how to make your PC run faster and how to clean it of unwanted crap. It is not aimed at advanced users – if you know all that is written here, it's not a guide for you, simple as that. But there are a lot of guys out there who don't and maybe it will help a tiny bit. -SS
WOT is a peculiar game, in some ways optimized to run on low spec PCs that tends to hamper performance for better machines.
Upgrading hardware is of course the best way to improve performance but that doesn't mean you cannot improve your PC experience without spending money. For this tutorial, I'm going to assume you know at least your PC specs and the basics into using Windows. If not, please ask for help from someone more skilled as while the advice here is as safe as possible, improper use of some steps may still cause some damage.
WOT uses your CPU, RAM, Video Card and Hard Disk, so we will use some simple tricks and a few programs to help your PC squeeze as many resources as possible for the game, with advice valid for all Windows OS. Please note this article aims for simplicity so I advise technically versed readers to bear with some simplification and captain obvious-styled advice.
Part I: Easy Steps
I will not cover connectivity as it would require another article but remember that connecting via cable is better than using wi-fi and using 3G connections leads to a bad experience as latency is usually bery high.
Gaming nowadays is mostly focused on GFX, and GFX uses your Video card.
While we cannot do much about it, one step is almost always beneficial: upgrading drivers.
Unless you are using an integrated GPU in your PC (in which case not much can be done to improve performance in all honesty), heading to NVIDIA or AMD websites and downloading their latest set of drivers for your video card may help you squeeze a few extra FPS for very little effort.
The next step you can easily do is to try to ease your Hard Disk workload, especially given that WOT tends to rely heavily on it. The first, easy step is to disable indexing, which will greatly decrease your HDD usage by Windows at the price of a slower file search performance, but in all honesty it's not a feature you'd use often anyway so it's still extra performance for nearly no drawbacks.
How to do it: Using your file manager ("My computer" Icon), right click on your main hard disk (the one where WOT and Windows are installed), click on "properties" and uncheck the last box which says "allow indexing….". This will start the process, after some time Windows will complain about being unable to do it on some files, for which you can just choose to skip all. Note that the process will take several minutes so don't worry if it seems to take very long.
Part II: Taking Care of your Hard Disk
With indexing out of the way, there's a couple things you can do to ease the load on your hard disk, which will help with loading times. First of all, check your disk free space: if it's too low you may want to move some stuff out until you have 15-20% of free space. This is because a full disk is often an untidy (technical term is fragmented) disk, which will cause files to be physically all over the place in the disk, taking longer to find and load for your system.
In order to help with this, Windows itself has a tool to tidy up file distribution (technical term is de-fragment).
In order to do this, right click on your hard disk, click on "properties", click on "tools" and then use the 2nd one (which is something like optimize and de-fragment your disk). The tool itself is pretty straightforward to use, just make sure you can afford a couple hours of time without using your PC.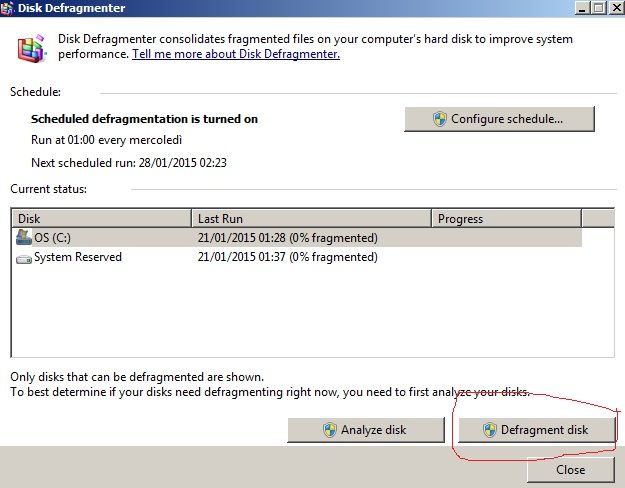 Alternatively, a faster and somewhat more effective tool is perfect disk pro which you can download and install for a 30 days free trial and can further optimize by doing a boot-time de-fragmentation, you can get it here:
http://www.raxco.com/home/products/perfectdisk-pro
If your pc is older than 3 years I also suggest doing a disk check for damaged sectors, which can be done by right clicking on your hard disk, clicking on properties, tools, check your disk for errors and checking both boxes. Note that this will require a system restart and up to a few hours.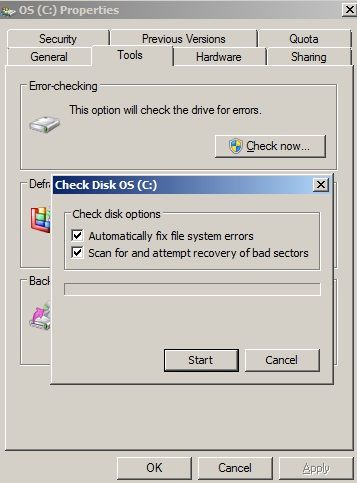 Please note: do NOT defragment a SSD drive, it will not help and it will only reduce its lifespan.
Part III: Taking Care of Windows and CPU load
As WOT is quite CPU heavy, it's important to make sure your system leaves free as much power as possible.
An easy way to test is to wait for Windows to stop loading, then press CTRL+SHIFT+ESC, loading task manager.
Check your CPU usage for a minute, it should be steadily under 10% unless you're using a netbook (but those cannot play WOT anyway), if that's not the case, it's time to see what's hogging your precious computing power.
We'll start by downloading and installing Ccleaner, which has a nifty startup programs panel, you can get it from http://filehippo.com/it/download_ccleaner/.
Check the list and google for any unfamiliar names then disable any unneeded entry as you want your startup item list to be as short as possible:

If your CPU is still using more resources than it should, you're likely to have some kind of virus or malware infection.
For a quick check-up I'd advise you to do a virus scan (you do have at least Windows Defender on, RIGHT?) with your antivirus and to download and install Malwarebytes anti-malware, you can get it here: https://www.malwarebytes.org/mwb-download/.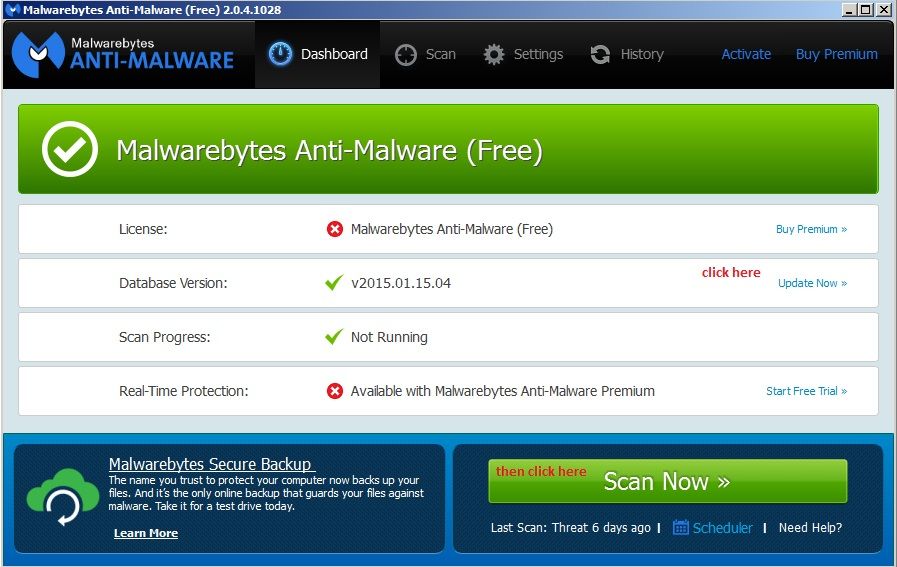 For further clean-up advice I suggest you to take a look at the Safer Networking Forum here: http://forums.spybot.info/forumdisplay. … re-Removal
The last optimization step is to check your active Windows services for any unneeded ones.
You can access the control panel by clicking on start ( and run if you're using XP) and typing services.msc
This can be quite tricky to do right so I advise you to be very careful, two that you can disable safely are indexing and Server.
This is a list what you should NEVER disable: http://www.techrepublic.com/blog/10-thi … r-disable/
This should hopefully cover the basics of PC clean-up, if you got more issues you may want to consult someone more technically versed, remember than even a perfectly tuned up PC is as good as the underlying hardware so the best way to improve performance is to improve your CPU, RAM and Video Card.