Hello everyone!
Yeah, I totally stole this off Rita's blog but what the hell. If you're following various military blogs and such, you might have noticed a case from not so long ago when a rare, partially restored Nashorn – as you know, that's a WW2 German tank destroyer – burned down. It's a damn shame, they even made the chassis run.
That was then. This is now: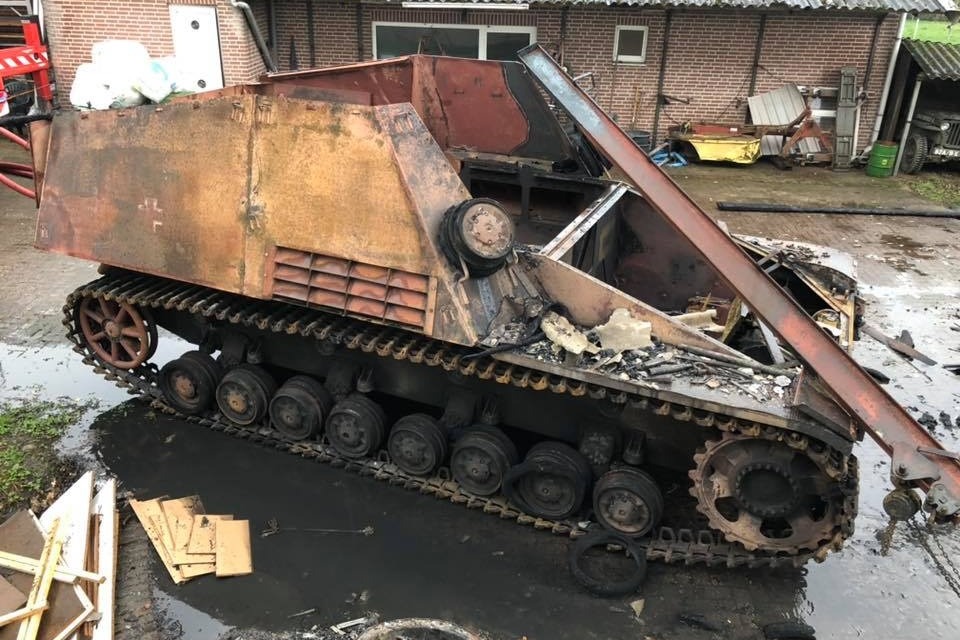 Long story short, its owners are now collecting money for fixing the poor thing. They estimate the damage at 200k EUR, which is, a lot. Kudos to them, I might have given up after seeing so much work go up in flames. But they didn't.
If you feel so inclined and have some cash to burn, you can support the project here:
https://www.gofundme.com/nashorn-sd-kfz-164-restoration
I know I will.